The Team
Echo Spur has partnered with a team of highly respected building and energy professionals to guide us in carefully selecting proven energy-efficient technologies. Importantly, our team has worked together on a number of projects and has developed some "tried and true" approaches to efficient building and energy strategies. They know what it takes to build efficient and resilient homes for the Park City climate. Additionally, Echo Spur is strongly committed to partnering with local businesses to develop our community.
Construction & Design

Go West is one of the leading construction and design firms in Park City. Led by Preston and Lori Campbell, Go West has been creating modern homes with innovative energy efficiency strategies and modern interiors for over a decade.
Architect

As founder and senior designer of Lacroix Design, L.C., Jean-Yves Lacroix brings a unique blend of architectural and energy technology experience to benefit his clients, assimilating new and old worlds with creative, hands-on approach. He started his career in France, sharpening his skills in both residential architecture and industrial design before going on to join his family's business in order to master the art of designing and building handcrafted chalets. It was during this period that he developed his personal approach, valuing quality, aesthetics, and eco-sensitivity.
Energy and Environmental Engineer

Heliocentric is an energy and environmental engineering firm that provides technical assistance, consulting services, and systems solutions to owners, architects, builders and engineers. They specialize in the engineering and design of high performance buildings and communities, passive buildings, net-zero homes, and sustainable whole-building energy solutions.
Developers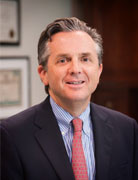 After ten years as second home owners in Park City, Sean and Margaux Kelleher are now full-time residents. They have been coming to Park City for more than 20 years and have owned property in Park City and Summit County since the mid-1990s. Sean is currently the President of Austin Atlantic Asset Management Co., a registered investment advisor headquartered in Coral Gables, FL which advises community banks and credit unions on balance sheet and investment strategies. Margaux is the owner of Wasatch and Wool, a yarn and knitting supplies store opening in the fall of 2014 in Kimball Junction. Margaux and Sean have been married since 1988 and have three wonderful children, James, Camille and Gioia. The Kelleher family is a member of the Kimball Arts Center and an active supporter of the Park City Community Foundation. Sean is a graduate of the University of Virginia (1983) and Margaux is a Cornell University (1986) alumnus.